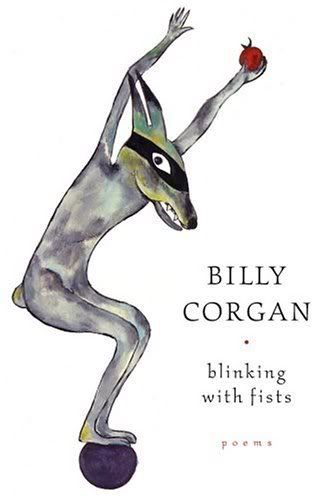 Picked up this collection of poetry entitled "blinking with fists" from the local bookstore without realizing at first who the writer was. It was like most times when I pick up a book whether of poetry or a novel, that being the content that I browsed through. Thought the two poems I read there standing in the aisle where something of interest that I bought it.

In just a few pages I found myself connected to the man who founded the Smashing Pumpkins. Connected to the words of his poetry and the struggles I could feel through those words.

Opening the book is the poem "The Poetry of My Heart" which sets the stage for the remaining pieces. The collection is full of looks within him and like many writers/musicians, we write these things down to purge the soul somehow.

A book worth looking at.